L'hiver approche!
Winter is around the corner!


The joy of giving / Plaisirs d'offrir

This Christmas support your local artists and give original presents! To do so, you can visit the brand new shop page on this site: books, puzzles, bags but you can also buy one of my pictures. Just contact me for a quote for printing in the format you want.
OR you can buy directly from me (and get a personalized gift) > Meet me at this Christmas market: "Mauvais Caractère Bonne Résolution / Marché de l'image imprimée" @ Brussels Art Factory, 72, Rue des Coenraets, 1060 Brussels, on the 2nd, 3rd and 4th of December. Click here for more info.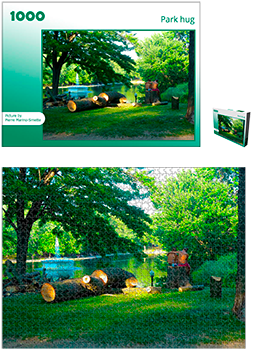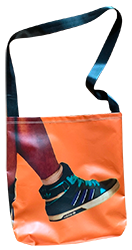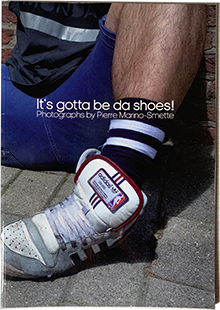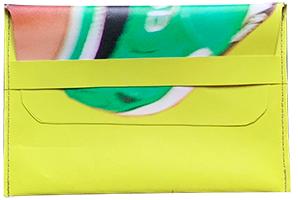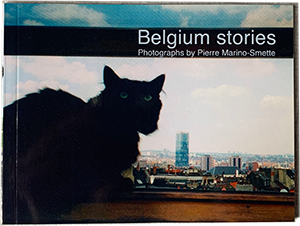 Pour Noël, soutenez les artistes locaux et offrez des cadeaux originaux! Pour ce faire, vous pouvez visiter la toute nouvelle page shop sur ce site: des livres, des puzzles, des sacs mais il vous est aussi possible d'acheter évidement une de mes photos. Il vous suffit de me contacter pour un devis pour l'impression au format que vous désirez.
OU vous pouvez acheter directement à ce marché de Noël (et acheter un cadeau personnalisé par mes soins) > Rencontrez-moi à "Mauvais Caractère Bonne Résolution / Marché de l'image imprimée" @ Brussels Art Factory, 72, Rue des Coenraets, 1060 Bruxelles, les 2, 3 et 4 décembre. Cliquez ici pour plus d'informations.





Rainbow warriors



With the World Cup approaching, I thought it was important to put the spotlight on those countries that do not respect the fundamental rights of human beings. These countries where you can still die or be imprisoned if you are trans or homosexual. Today, there are more than 70 countries (including Qatar!) where these communities are in danger. Do you think this is normal?
I am one of the people who believe that artivism can make things happen. So I ask the members of the LGBTQIA + community to mobilize and participate in this great project that is Rainbow warriors in order to make visible their invisible brothers and sisters.
This project takes the form of a giant rainbow that will travel around the world. On it, the faces of our entire community will be represented. Proudly and fearlessly posing for those who unfortunately do not have the opportunity to do so.
You are queer, you are part of the LGBTQIA+ community? Then you can be a Rainbow warrior! All you have to do is pose in front of my camera and add your face to the rainbow I'm creating. Join the movement and send me your picture. All the infos can be found here.
Also, in order to put this project in the spotlight, it seemed essential to me to find ambassadors. I would therefore like personalities from the world of culture, sports or others to mobilize to encourage other members of our community to represent the invisible. Do you know any of them? Tell them about the project and let me know! Thank you very much already!



À l'approche de la coupe du monde, il me semblait important de donner un coup de projecteur sur ces pays qui ne respectent pas les droits fondamentaux des êtres humains. Ces pays où on peut encore mourir ou être emprisonné.e si l'on est trans ou homosexuel.le. Aujourd'hui, il y a plus de 70 pays (dont le Qatar) où ces communautés sont en danger. Vous trouvez ça normal ?
Je fais partie des gens qui pensent que l'artivisme peut faire bouger les choses. Je demande donc aux membres de la communauté LGBTQIA + de se mobiliser et participer à ce grand projet qu'est Rainbow warriors afin de rendre visible leurs frères et sœurs invisibles.
Ce projet prend la forme d'un arc-en-ciel géant qui voyagera dans le monde entier. Sur celui-ci, les visages de toutes notre communauté seront représentés. Posant fièrement et sans peur pour celleux qui n'ont malheureusement pas la possibilité de le faire.
Tu es queer, tu fais partie de la communauté LGBTQIA+ ? Alors tu peux être un Rainbow warrior ! Pour cela, il te suffit de poser devant mon appareil photo pour ajouter ton visage sur l'arc-en-ciel que je suis en train de créer. Rejoins le mouvement et envois-moi ta photo. Toutes les infos se trouvent ici.
Aussi, afin de mettre ce projet encore plus en lumière, des ambassadeurs et des ambassadrices sont indispensables. J'aimerais donc que des personnalités du monde culturel, sportif ou autres se mobilisent également pour inciter d'autres membres de notre communauté à représenter les invisibles. Vous en connaissez? Parlez-leur du projet et faites-moi signe! Déjà un grand merci à vous!





Juste ciels

This summer as a laureate of the Vign'art Festival, I exhibited "Juste ciels", one of my installations, in the charming village of Fleury-La-Rivière, on the edge of the Champagne vineyards.
Cet été en tant que lauréat du Festival Vign'art, j'ai exposé "Juste ciels", une de mes installations, dans le charmant village de Fleury-La-Rivière, aux abords des vignobles champenois.




I wish I was

All summer long, my #iwashiwas installation also allowed you to change the way you look.
You too can rent this installation for your events, festivals, weddings or others. Contact me for more information!


Tout l'été, mon installation #iwashiwas vous a aussi permis de changer d'apparence.
Vous aussi vous pouvez vous offrir cette installation à la location pour vos événements, festival, mariages ou autres. Contactez-moi pour plus d'information!





Let's dance! Et bien dansons maintenant!

Some good vibes to stay warm this autumn.
Quelques bonnes vibes pour rester chaud cet automne.


Last but not least!