A bit of summer in my steps
Un peu d'été en suivant mes pas


This summer, let me take you on a trip to Brussels and Champagne (France). Indeed, two of my installations are visible there. Moreover, you can follow my steps on an app to discover 5 communes of Brussels.

Cet été, laissez-moi vous emmener en voyage à Bruxelles et en Champagne. En effet, deux de mes installations y sont visibles. En plus, vous avez aussi la possibilité de suivre mes pas sur une app à la découverte de 5 communes bruxelloises.





Juste ciels

In the charming village of Fleury-La-Rivière, on the edge of the Champagne vineyards, "Juste ciels" and its skies from all over the world will welcome you. Between two tastings, take the opportunity to visit the other installations of the Festival Vign'art, of which my installation is a part.
More by clicking here.


Dans le charmant village de Fleury-La-Rivière, au abords des vignobles champenois, "Juste ciels" et ses ciels du monde entier vous accueilleront. Entre deux dégustatons, profitez-en pour visiter les autres installations du Festival Vign'art dont mon installation fait partie.
Plus d'informations en cliquant ici.




I wish I was

For the Staycation Ixelles Festival, I decided to let you discover some sometimes unknown corners of my adopted neighborhood, Ixelles. In 6 public spaces, I have installed stand ins, this famous fairground attraction allowing you to quickly and easily transform yourself into someone else. Go look for them, take pictures of yourself and share them by tagging me on Instagram (@p_i_i_i_t) and adding the hashtag #iwishiwas. You might get a chance to win a free photo shoot with Photoshop retouching.
More by clicking here.


A l'occasion du Festival Staycation Ixelles, j'ai décidé de vous faire découvrir quelques coins parfois méconnus de ma commune d'adoption, Ixelles. Dans 6 espaces public, j'ai installé des passe-tête, cette célèbre attraction de foire vous permettant de vous transformer rapidement et facilement en quelqu'un d'autre. Partez à leur recherche, prenez-vous en photo et partager celles-ci en me taggant sur Instagram (@p_i_i_i_t) et ajoutant le hashtag #iwishiwas. Vous aurez peut-être la chance de gagner un shooting photo gratuit avec retouche Photoshop.
Plus d'informations en cliquant ici.




Walking by numbers

With the "Walking by numbers" project, I take you on long walks in Brussels to discover five of its neighborhoods from a different point of view: through my collection of favorite house numbers (ranked from 1 to 100) that I have photographed and listed in a free app for iPhone and iPad.
More by clicking here.


Avec le projet "Walking by numbers", je vous emmène faire de longues ballades dans Bruxelles pour y découvrir cinq de ses quartiers sous un oeil différent: à travers ma collection de numéros préférés (classés de 1 à 100) de maisons que j'ai photographiés et répertoriés dans une app gratuite pour iPhone et iPad.
Plus d'informations en cliquant ici.


Something to read and listen by the water
Des histoires et des sons au bord de l'eau


Lifetime playlist

As a marker, on the 1st of January 2021, I've set myself a new challenge: publishing every weekend a post with one of my photos, a musical link and a text oscillating between autobiography, philosophy"ish" and the hidden history of my photos.
More by clicking here.




En guise de challenge, le 1er janvier 2021, je me suis lancé un nouveau défi : publier chaque week-end un post avec une de mes photos, un lien musical et un texte oscillant entre autobiographie, philosophie de comptoir et histoire cachée de mes photos.
Plus d'informations en cliquant ici.


And on top of it: cat videos!
Cerise sur le gâteau: des vidéos de chats!


Locked down at my cat's home

During the first lock down, I decided to meet people virtually for a change of scenery. All these people have one thing in common: they live at their cat's home! Look at their testimonies in these short videos.
More by clicking here.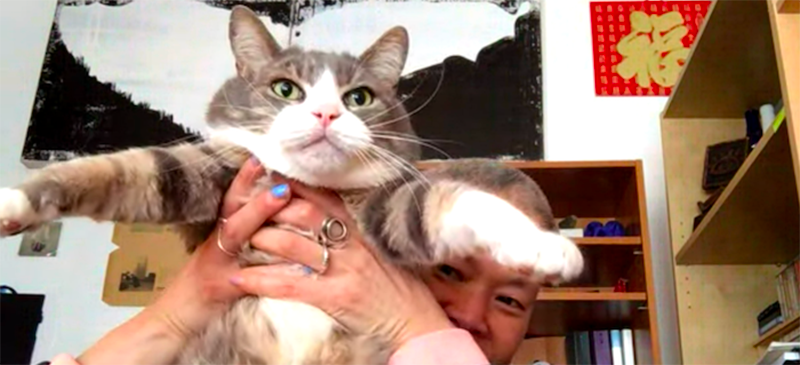 Durant le premier confinement, j'ai décidé de rencontrer des gens virtuellement pour changer d'air. Toutes ces personnes ont un point commun: elles et ils vivent chez leur chat! Retrouvez leurs témoignages dans ces courtes vidéos.
Plus d'informations en cliquant ici.


And a last one for the road!
Et un dernier (mix) pour la route!