Love is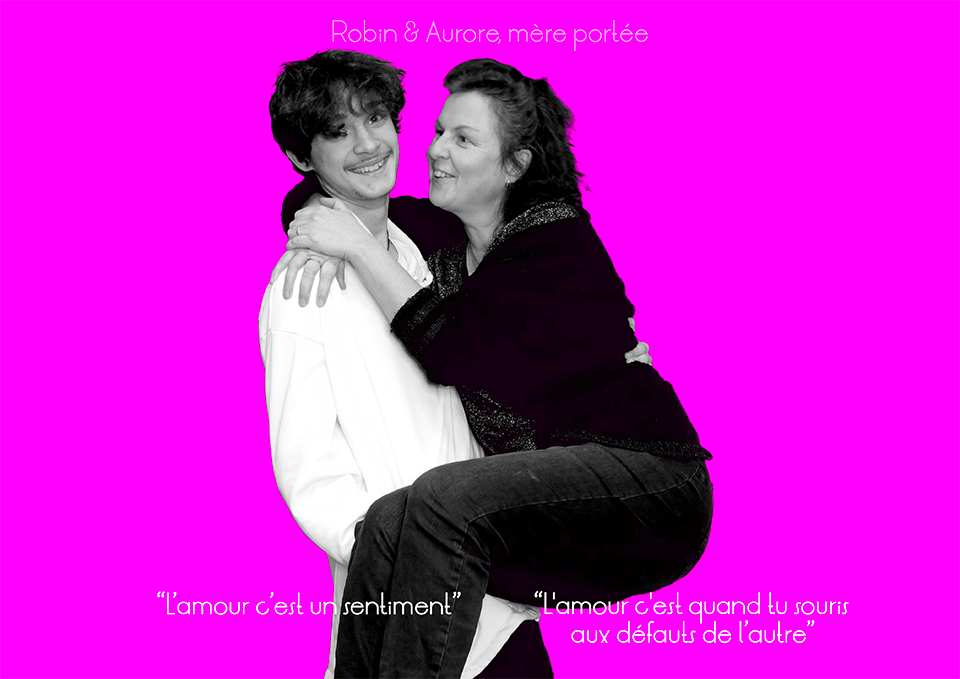 The world has never needed love as much as now. Parks are often meeting places for couples but also solitary people on the lookout for friendships or romantic encounters. Only lighthouses are missing to guide them through the night.
Four giant glowing pixelated hearts radiate from the four corners of a park. They act as beacons. Their rose-tinted light diffused to the rhythm of heartbeats imprints the shape of a heart in the brains of passers-by via retinal persistence. A chaser system gradually illuminates them one after the other from the center outwards to the tip of the heart below.
As we approach, we discover photos of 64 duets posing in front of a pink background. They are family members, friends, lovers, loving couples, of all ages, backgrounds and sexual orientations. This diversity of people symbolizing love in all its forms, with their faces deliberately unmasked, also delivers a message of hope in the face of the challenges of our time.

Le monde n'a jamais eu autant besoin d'amour qu'aujourd'hui. Les parcs sont souvent des lieux de rencontre pour les couples mais aussi pour les solitaires à l'affût d'amitiés ou de rencontres romantiques. Il ne manque que les phares pour les guider dans la nuit.
Quatre cœurs géants pixellisés et lumineux rayonnent aux quatre coins d'un parc. Ils font office de balises. Leur lumière teintée de rose, diffusée au rythme des battements de cœur, imprime la forme d'un cœur dans le cerveau des passants par persistance rétinienne. Un système de poursuite les illumine progressivement l'une après l'autre, du centre vers l'extérieur jusqu'à la pointe du cœur en dessous.
En s'approchant, on découvre les photos de 64 duos posant devant un fond rose. Ce sont des membres de la famille, des amis, des amants, des couples d'amoureux, de tous âges, de toutes origines et de toutes orientations sexuelles. Cette diversité de personnes symbolisant l'amour sous toutes ses formes, au visage volontairement démasqué, délivre également un message d'espoir face aux défis de notre temps.